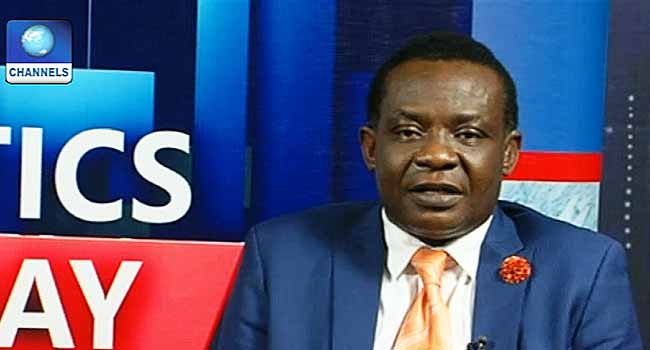 Executive Director of Partners For Electoral Reforms, Mr Ezenwa Nnwagu, has challenged the Independent National Electoral Commission (INEC), and the Electoral Management Body (EMB) to create stricter criteria for parties to qualify to contest in elections.
This comes as the date for the 2019 presidential elections draws closer and the commission has announced that over 100 parties are currently registered.
The development has raised questions as to whether or not all parties are relevant in the coming elections, with many suggesting that allowing a multi-party system is not necessarily a good idea.
But Nnwagu who spoke on Channels Television's Politics Today, Tuesday believes the number of parties registered does not matter, rather the standard for their participation in elections should be raised.
"We need to create criteria for appearing on the ballots.
"You may have 1000 political parties but they do not have to appear on the ballot.
"We must find very creative ways for which people can be put on the ballot because the right to associate, the right to form political parties is inalienable and so to that extent, even in the US and Britain, its not just the dominant political parties, you have other political parties that exist but they do not all come on the ballot.
"So what I think needs to be done is for the Electoral Management Body (EMB) to work out a mechanism. That may not be in this election. But you can say if you win three councillors or three House of Assembly seats, you then qualify to come on the ballots.
"In terms of whether there are too many political parties, I don't think so.
I think that we are dealing with choics now.
"The plethora of choice that is available for the electorate needs to be emphasized but we need to also deal with the issue of differentiation.
"Voters should be able to, in clear terms, differentiate one political party from another. Not just by name but in terms of what they represent and what they stand for," he said.
posted by
CAMPUS94