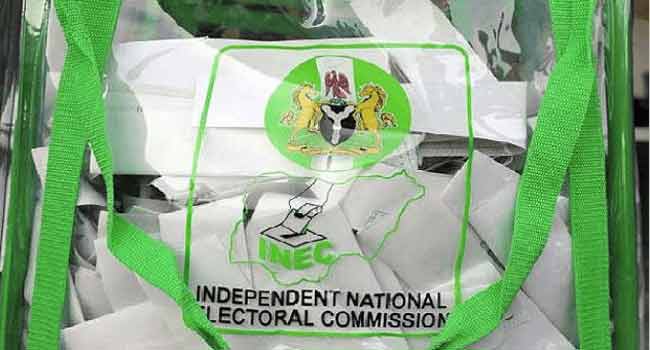 The Kaduna State Independent Electoral Commission (KADSIECOM) has fixed May 12 for the conduct of chairmanship and counsellorship election in the 23 local government areas of the state.
Chairman of KADSIECOM, Dr Saratu Dikko-Audu, announced the date on Friday during a meeting with political parties and relevant stakeholders in the polls in Kaduna.
The election timetable was announced following the passage of the bill by the State House of Assembly to allow the use of electronic machine for voting during the election.
The poll was earlier scheduled to hold in December 2017 but was cancelled indefinitely due to delay in the passage of the use of electronic voting system by the state Assembly.
Dr Dikko-Audu also declared in a statement that by the announcement of the election timetable, political parties and candidates can commence electioneering campaigns.
She said political parties would conduct their primaries for chairmanship and counsellorship positions from February 20 while the campaigns are expected to end at midnight of May 11.
The KADSIECOM boss who assured electorates that the election would be free, fair and credible, informed them that enough electronic machines have been acquired.
She added that each of the polling units would have the machines with backups and rapid response team in case of any challenge.
Dikko-Audu explained further that the machines would be deployed in the wards across the state effective from next week for test running and urged the electorates to avail themselves the opportunity of using the machine before the election date.
On ways of financing the poll, she said the chairmanship and counsellorship aspirants would pay N200,000 and N50,000 respectively to KADSIECOM.
The statement read in part: "May I, therefore, in compliance with the appropriate provisions of the law, formally announce that the commission has completed plans to hold elections to positions of chairman, vice chairman and counsellors in all the 23 local government areas of Kaduna State on Saturday, May 12, 2018.
"You are already aware that we shall be using Electronic Voting Machines (EVM) and the smart card readers in the conduct of these elections. All citizens who have been issued with the INEC Permanent Voters Cards (PVC) shall be eligible to participate in the election.
"Stakeholders, especially political parties and candidates are strongly advised to ensure that they must strictly follow the election timetable and guidelines in order not to offend the state electoral law.
"KADSIECOM also appeals to all citizens of Kaduna State to remain law-abiding, peaceful and ensure that they vote in candidates of high integrity who will put the interest of the people above their personal interests.
"KADSIECOM wishes to appeal to all stakeholders, especially the political parties, their candidates and all politicians to respect the rule of law, avoid hate speeches and violence, and ensure that these elections are peaceful."
The post Kaduna Govt Announces May 12 For LG Election appeared first on Channels Television.
posted by
CAMPUS94